Our Dental Team
All our professionals at The Dental Dimensions maintain the highest levels of accreditation and pursue ongoing education to stay abreast of the latest trends in general, pediatric and cosmetic dentistry.
---
Our South San Jose, CA Dentists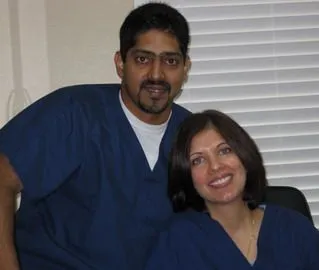 Dr. Deepak Shetty, D.D.S.
Dentist in South San Jose / West San Jose / Cupertino, CA
The Dental Dimensions

Dr. Kavita Bhatia
Dentist in South San Jose / West San Jose / Cupertino, CA
The Dental Dimensions
Dr. Deepak Shetty and Dr. Kavita Bhatia, are a husband and wife team providing quality dental services to Bay Area families. At the Dental Dimensions we offer a full range of general, cosmetic and advanced dental services for all ages with the ultimate goal of providing the highest customer satisfaction for you, the patient.
Having graduated in 1994, followed by Masters degrees in Crown and Bridge Prosthodontics and Orthodontics, respectively, we are proud to offer our patients over 15 years of experience. Besides having taught in dental schools, our doctors have spoken at professional meetings too. Furthermore, in constant pursuit of the amazing advancements in dentistry we have trained with world leaders in various dental subjects, especially cosmetic dentistry as we know it today. We attend frequent scientific sessions at the UOP, UCLA and UCSF. We are members in good standing of the
Dr. Shetty takes care of the general and cosmetic dental needs of our patients. His willingness to be challenged by change has allowed him to expand his services to meet the needs of our patients with new technology that embraces both his gentle touch and new advancements in dentistry. Dr. Shetty is helped by our associate dentists , who are highly qualified and experienced.
Dr. Bhatia works part time in order to be able to spend as much time as possible with their children. Dr. Bhatia concentrates on the aesthetic needs of our patients and is certified in Invisalign. She has a lot of experience working with children, especially those who fear the dentist, and is certified in Oral Conscious Sedation.

Our associate dentists are highly qualified, experienced and caring, and also take care of our little patients dental needs.
Together and with the support of an excellent and dedicated staff, they take care of your every dental need using the highest possible standards of care.

Happily married for 13 years, the doctors live in Sunnyvale, CA with their kids.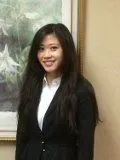 Dr. May Yoneyama
Associate Dentist in South San Jose, CA
The Dental Dimensions
Dr. May Yoneyama received her Doctorate of Dental Medicine from the University of Pennsylvania School of Dental Medicine in 2007. Following dental school, she further advanced her training by completing a General Practice Residency at Lehigh Valley Hospital in Bethlehem, Pennsylvania. Providing compassionate and the highest quality of care is the foundation to Dr. Yoneyama's practice philosophy. She has made a commitment to stay current with dental technology that will provide the greatest health benefit to her patients.

In her sparetime, Dr. Yoneyama enjoys cooking, playing the piano and is an avid runner. She also plays the violin for various orchestras in the Bay Area. She currently resides in Morgan Hill with her husband.
---
OUR TEAM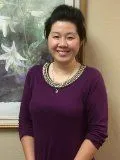 Michelle Yueh - Registered Dental Hygienist
Michelle received her AS degree as a dental Hygienist from Tallahasse Community College in Florida. She has been working as a dedicated hygienist since 2003. She has received specialty training working with geriatric patients, Mentally challenged patients and pediatric patients. She is also certified in laser periodontal therapy since 2005. Michelle keeps up to date with continuing education in the areas of general and preventive care, sleep apnea, TMD as well as CPR. Michelle enjoys spending time with her family and travelling. Michelle is fluent in Chinese.
---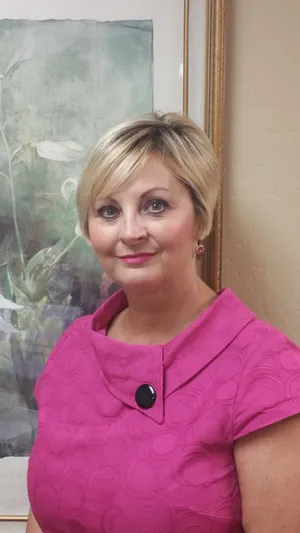 Alivia - Scheduling Coordinator
Most likely the first face that you will encounter in our dental office is Alivia. Alivia loves the interaction with our patients and helps to make them feel comfortable, relaxed and ...to smile!

Alivia has been in the dental field since 1988. She moved to California five years ago from Colorado. She now lives in Hollister with her husband and three dogs.

Outside of the office Alivia loves to go to the beach with her dogs. She loves to do home decor, and going to the movies.
---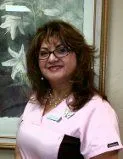 Lindasilva - RDAEF (Registered Dental Assistant - Extended Functions)
Linda comes to us with over 40 years of experience in the dental field. Linda has always, and still, truly enjoys her work.
Linda does a lot of volunteer work in her free time. She volunteers with non-profit organizations like the Los Medicos Voladores -"The Flying Doctors."
---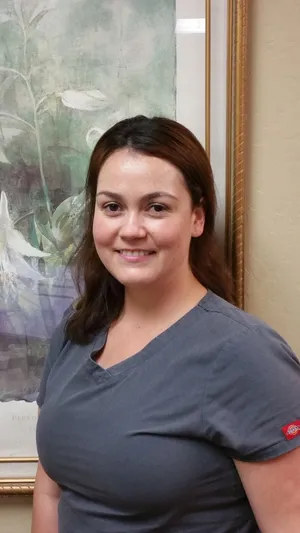 Ruth - DA( Dental Assistant)
Ruth graduated from ATI Technical Training Center inDallas, Texas, and continued her education in ROP program in Gilroy, California. She loves working in the dental field and helping people overcome their pain and anxiety. Ruth loves spending time outdoors with her three kids an her husband.
---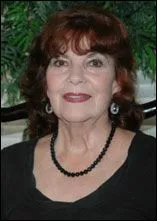 Linda Durham - Front Desk
A graduate of the University of Utah, Linda works part time at the Dental Dimensions. Before working with us she worked for 21 years for Kaiser Permanente. Married, with 5 children and 15 grandchildren, Linda enjoys working at the Dental Dimensions, is a great help to everyone, and is appreciated by staff and patients alike!